Contact Info
Phone:
(860) 486 3850
E-mail:
alvaro.lozano-robledo@uconn.edu
Address:
MONT 233
Department of Mathematics
University of Connecticut
341 Mansfield Road U1009
Storrs, CT 06269-1009
USA
Follow me on Twitter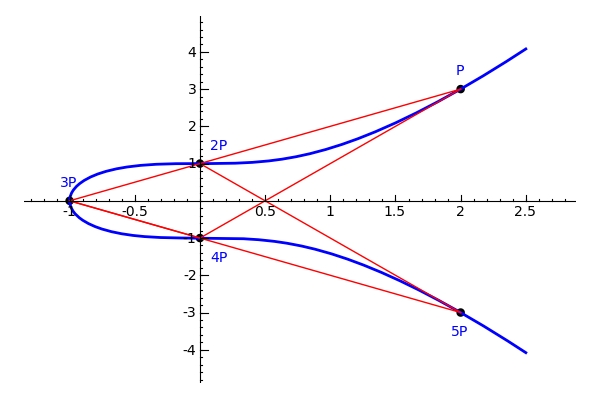 Selected Publications
Books :
Selected Articles (all preprints and offprints are available here):
Galois representations attached to elliptic curves with complex multiplication, arXiv preprint: 1809.02584, submitted.
A probabilistic model for the distribution of ranks of elliptic curves over Q, to appear in Journal of Number Theory, arXiv preprint: 1611.01999. (See also my VaNTAGe talk on this topic.)
Torsion subgroups of rational elliptic curves over the compositum of all cubic fields (with Harris Daniels, Filip Najman, and Andrew Sutherland), arXiv preprint: 1509.00528 (current version corrects an error in the proofs of Lemma 3.2 and Theorem 3.6), in Mathematics of Computation, 87 (2018), 425-458.
On the minimal degree of definition of p-primary torsion subgroups of elliptic curves (with Enrique González-Jiménez), in Mathematical Research Letters., Vol 24 (2017), Num. 4, pp. 1067-1096. Magma scripts.
What is... an elliptic curve? (with Harris Daniels), in the Notices of the American Mathematical Society., Vol 64, Issue 3, March 2017, pp. 241-243. (Published version)
Elliptic curves with abelian division fields (with Enrique González-Jiménez), in Mathematische Zeitschrift, August 2016, Volume 283, Issue 3, pp. 835–859.
Ramification in the division fields of elliptic curves with potential supersingular reduction, in Research in Number Theory

2016

2:8, pp. 1-25.
Division fields of elliptic curves with minimal ramification, in the Revista Matematica Iberoamericana, Volume 31, Issue 4, 2015, pp. 1311–1332.
On the field of definition of p-torsion points on elliptic curves over the rationals, in the Mathematische Annalen, Vol 357, Issue 1 (2013), pp. 279-305.
On products of quadratic twists and ranks of elliptic curves over large fields (joint with Bo-Hae Im), in Journal of the London Mathematical Society, Vol 79, part 1, Feb. 2009, pp. 1-14.